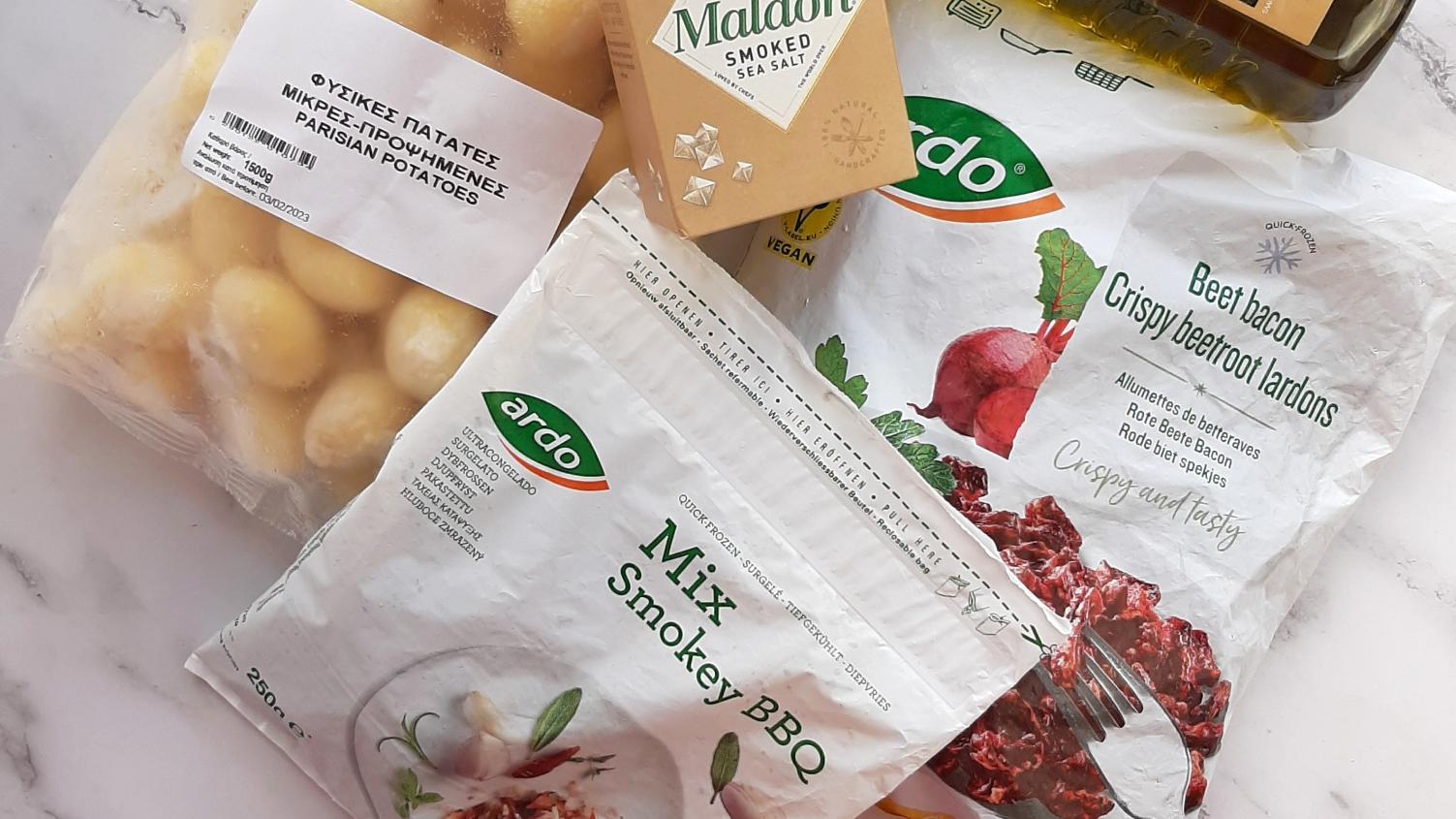 Crispy potatoes with beet bacon
veganLovers

Prep-time
Bake-time
5 min
15 min
INGREDIENTS
500g

foodhaus parisian potatoes precooked

100g

Ardo Beet Bacon

30g

Ardo Mix Smokey BBQ
Chorio Olive Oil
Maldon smoked sea salt
METHOD
In a deep-frying pan, heat well the olive oil and fry the potatoes for 15 minutes. Remove from the heat and allow to drain.
In a second pan, sauté the beetroot in a few tablespoons' olive oil. Remove from the pan and set aside for a while.
Put the smokey mixture in a pan with the fried potatoes and mix until the potatoes are well covered with the spices. Add the beetroot 'bacon' and sprinkle with a little smoked salt while still hot!