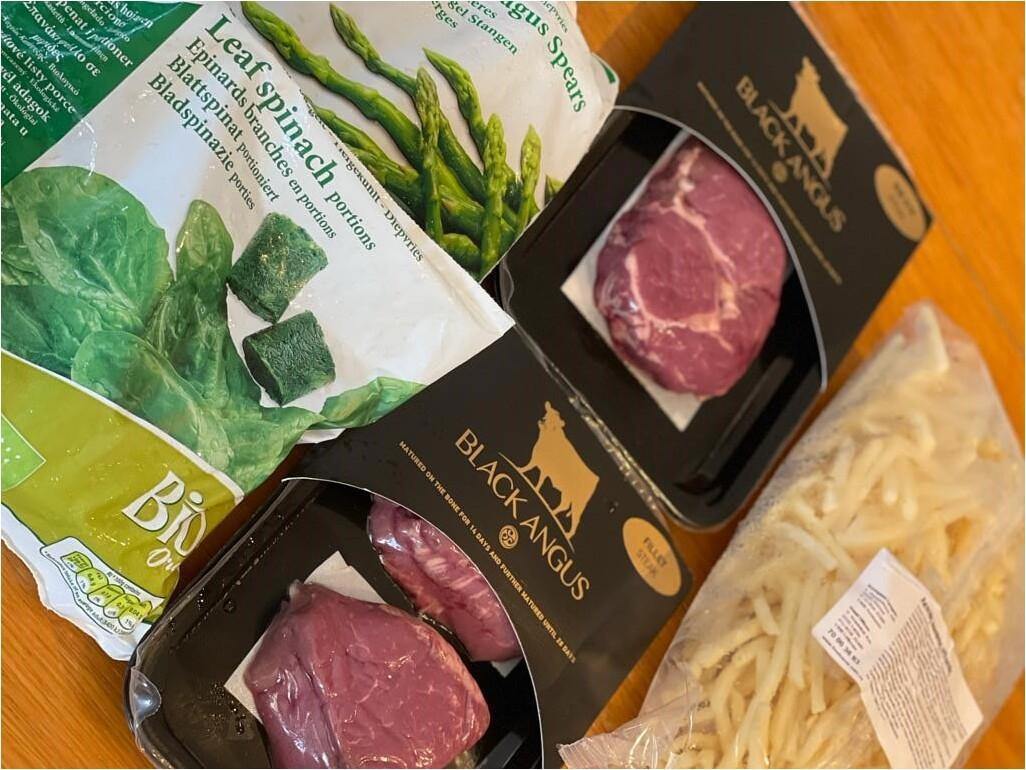 Black Angus Steak with Vegetables and Fries
meatLovers
Prep-time
Bake-time
5 min
20 min
INGREDIENTS
2

foodhaus Black Angus Beef Fillet

1

Epic Steak seasoning
Maldon sea salt
Maldon pepper

300g

Ardo Bio Spinach

200g

Ardo Asparagus

400g

Aviko French Fries
Vegetable oil enough to cover the fries*

500g

Ardo mushrooms

1

fresh onion chopped

1/2 cup

Santa Margherita Ca D'Archi Red Wine 750 ml
METHOD
For the steak
Dip the steak in Epic Spice Sauce. If it's too spicy for you, you can season well with Maldon salt and pepper. Add a tbs of olive oil in a pan and let it become very hot. Lightly sear the steak for 8 minutes each side. Serve immediately.
For the fries
Heat vegetable oil in a frying pan for deep frying. Once it's sizzling hot fry the fries for 10 minutes or until golden. Add Maldon salt at the end.
For the spinach
Add in boiling water from frozen. Serve with olive oil and salt. Alternatively, you can lightly sear some garlic and add in the soft spinach in the pan for a few minutes with extra salt.
For the asparagus
Simply put in boiling water for a few minutes. Serve with Maldon salt and pepper and olive oil.
For the mushrooms
Cut the mushrooms in half. Lightly fry the chopped onions until translucent. Add the mushrooms until soft. Add the wine at the end until alcohol evaporates (3-4 minutes). Season well.
Kali Orexi!
*This recipe item is not found in foodhaus shop